So last weekend, 6/26 I tried to take Sierra and Jack up Mt. Boreas, a "simple" 3 mile RT hike with less then 2k elevation gain, something easy for Sierra. It was one of those times the Universe sent me a ton of messages to stay home, and even at the trail head to turn around and i ignored everyone of them

fireworks kept us up way to late sat night from neighbors
sierra did not eat breakfast
sierra had the runs at the trail head
my water bladder in my back pack leaked from the bottom of the hose and needs to be replaced
she fought me from the start of the trail
1/4 of the way up she puked
we made it to the ridge and point 12,720(our "summit" for the day)
there were 2 goats up there Jack wanted to eat
we made it so close to the summit but both dogs said no to the rocks
we turned around and went back to the car
got stuck in traffic trying to go home
my normal hiking for the mental break just caused mental frustration

we did cover 3.1 miles RT and gained 1,357ft of elevation.
so if anything i did get some good pictures out of our day.
here are a few of them: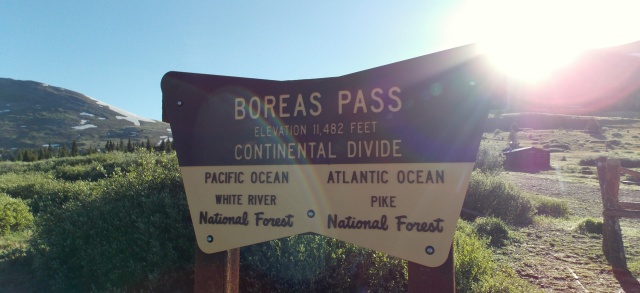 where we started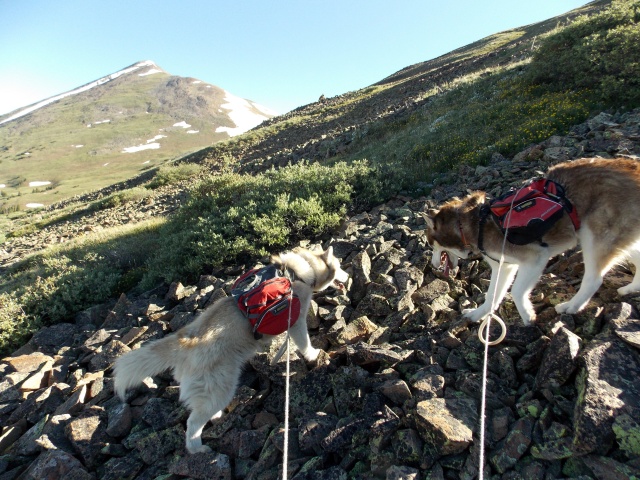 blazing our own trail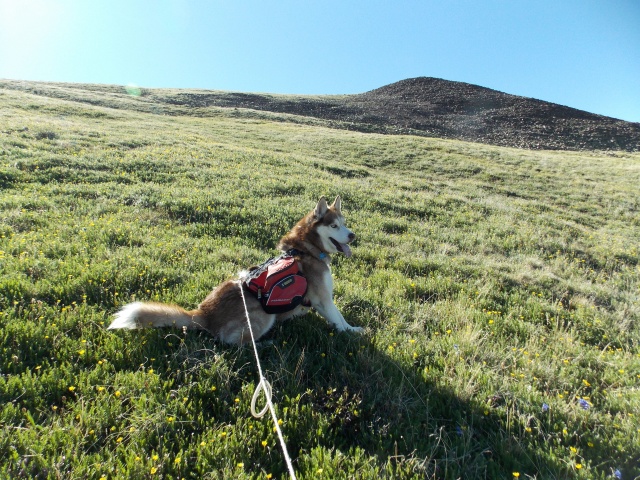 Boreas behind Jack
our "summit" point 12,720ft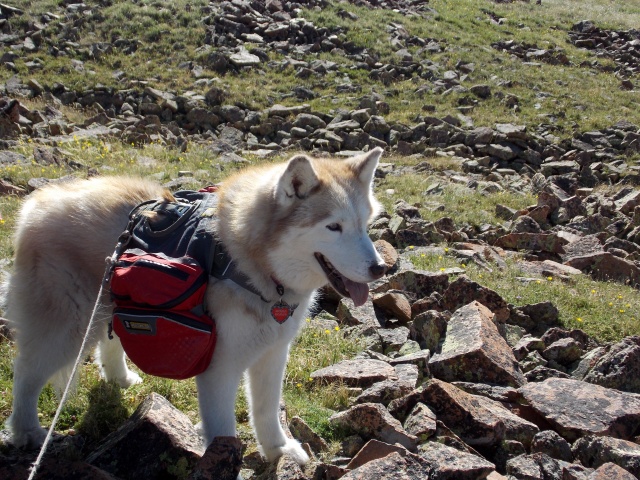 we made it over to that snow field, the high point behind that was going to be our summit. Just noticed you can see the 2 goats between Jack and the snow.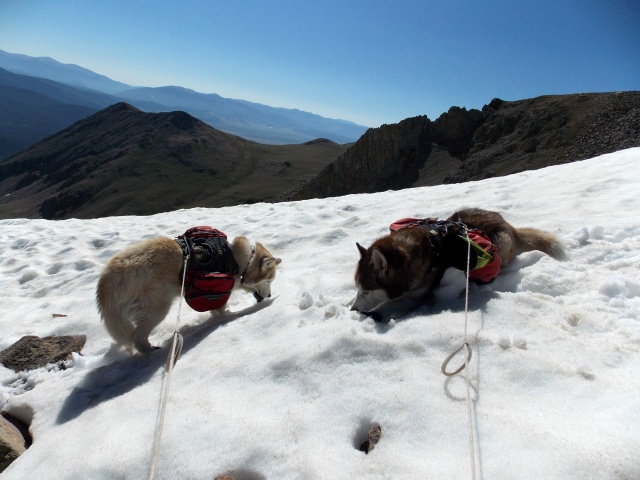 SNOW!
mom im done, no more for me
the goats we chased away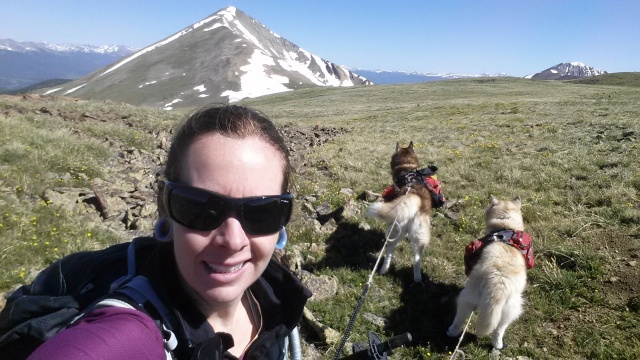 heading back down, trying to be happy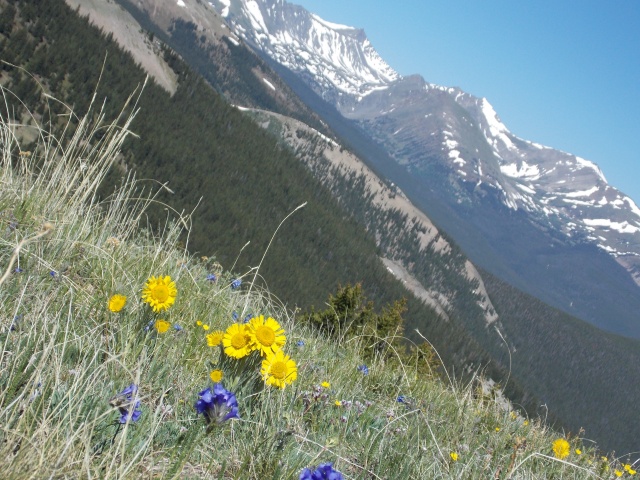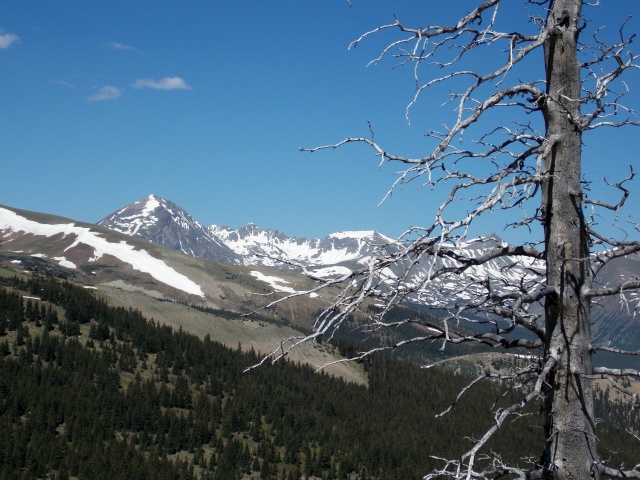 looking back up where we had been, the point in the middle is 12,720ft, the large mound to the right and in the back is were we were trying to go.
Bummed my life is busy and i will not get to go out again till the end of the month

Well, till our next adventure...