I'm still new to the site, but Zeus and I have already received a warm welcome and that's greatly appreciated. Thank you all!
Zeus was born April 23, 2013 and he just hit 8 weeks this week! He's my first puppy, and of course he had to be a husky!
This week was my first week with him, and YES it has been a headache, but he's coming around and I love him so much already! I bet all of you can totally relate!
Just staring at me must be his entertainment!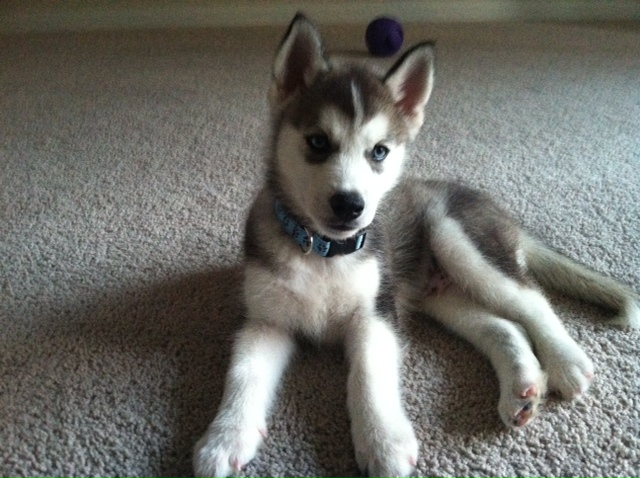 Hey Zeus, what are you staring at? Do I have something on my face?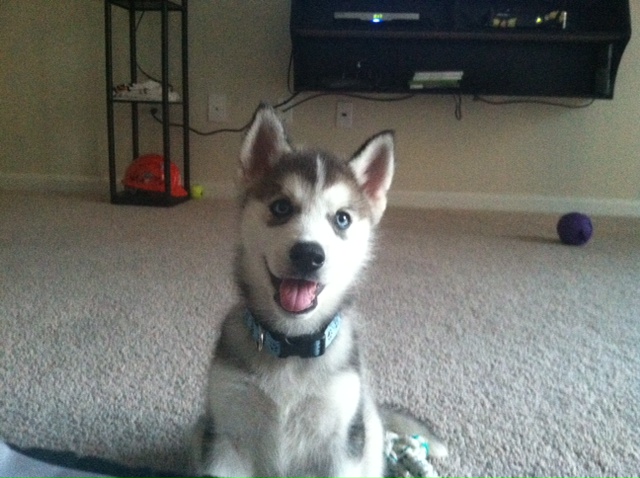 Ok, now you're starting to creep me out.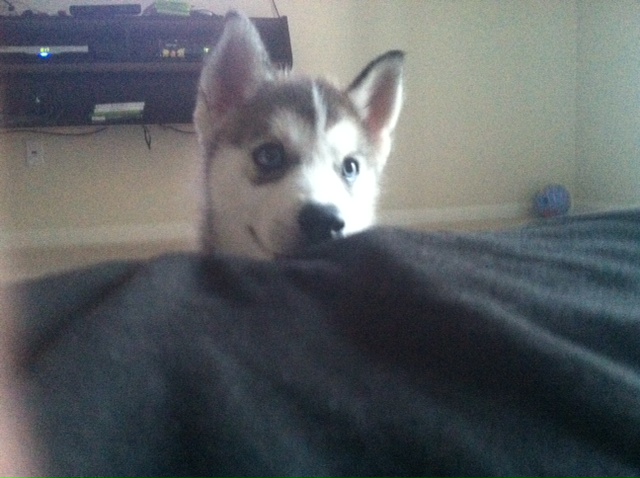 Finally, he realizes there's something more entertaining on TV! This was a proud moment for me lol. I'm so used to his eyes being on me 24/7!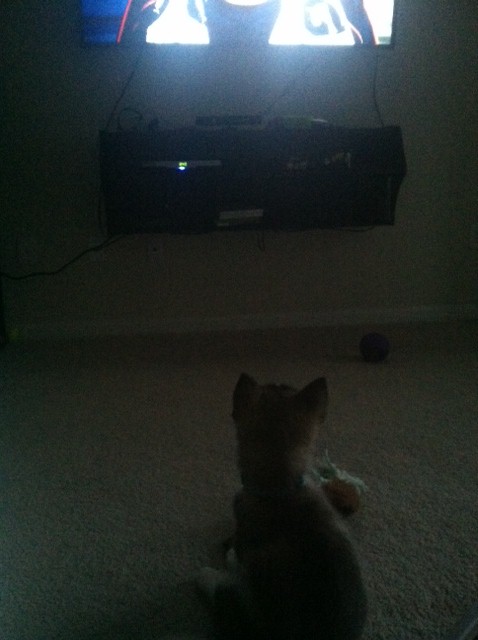 I think we all can agree that huskies know how to get some GOOD sleep