This past weekend was very hot, so I set up a kiddie pool for my daughter and furkids!
At first Karma wasn't too sure about getting in:
They both weren't sure:
Kato likes to sleep sitting:
A close up of Kato's "polka-dots" with something on his head??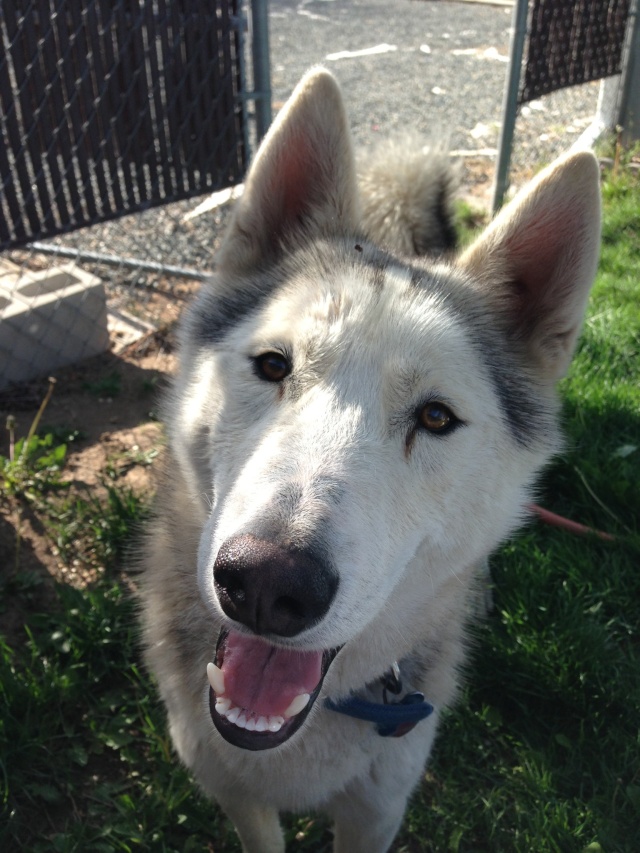 A little sun in his face and he makes crazy faces!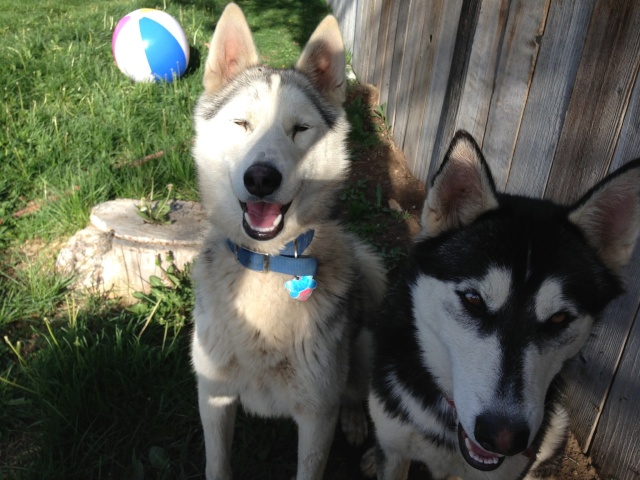 Finally they went in: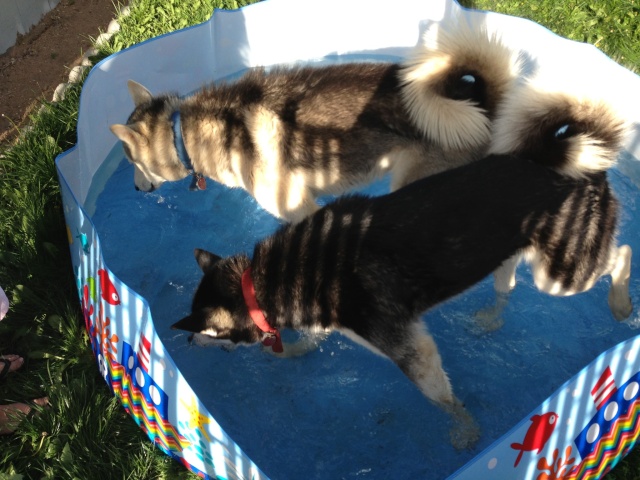 He was talking to her, and she stuck her nose far in the water: