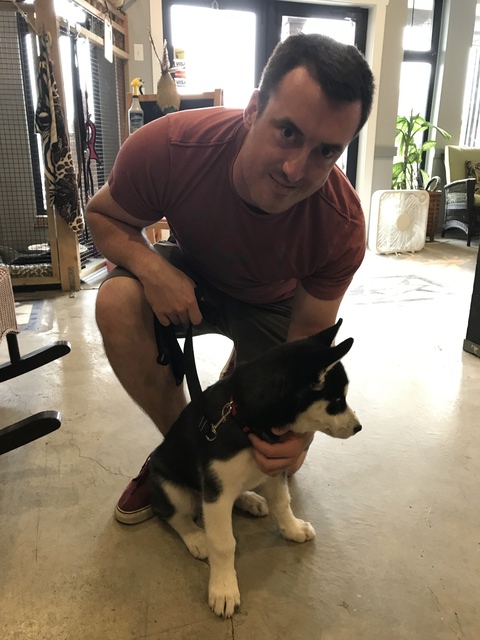 Loki after his first day of doggy daycare -- he was nervous at first but loved it after!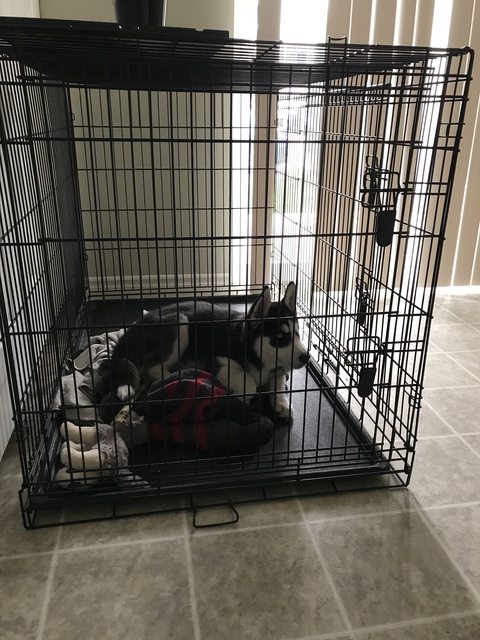 Loki moving into his "mansion"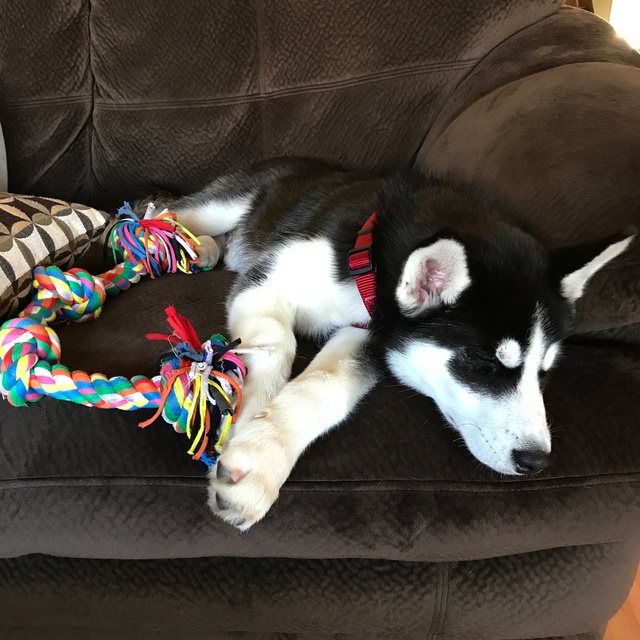 Couch nap time is my favourite time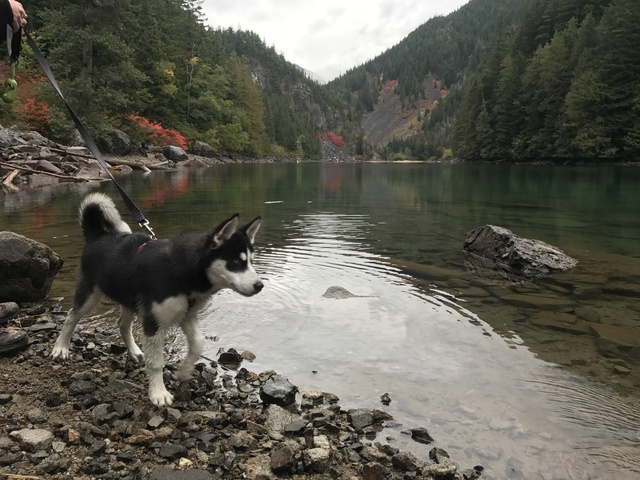 Going for a little hike at our local lake
The wood bridge made Loki nervous so Ryan carried him over like a baby hehe
Proud wolf-stance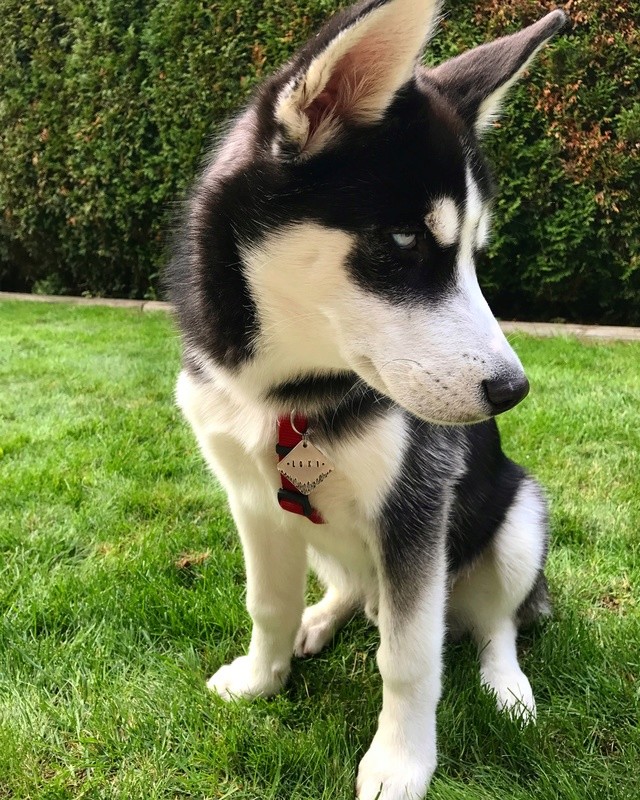 Got a new tag and it looks pretty coooool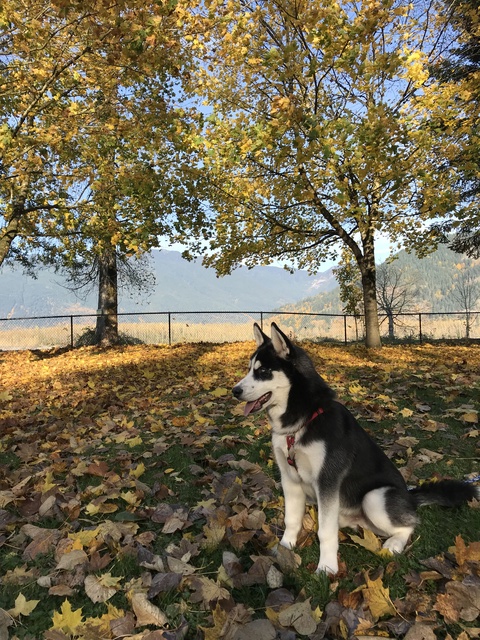 Yay for leaves!!
Sharing the log with my new friend Jackson at the dog park!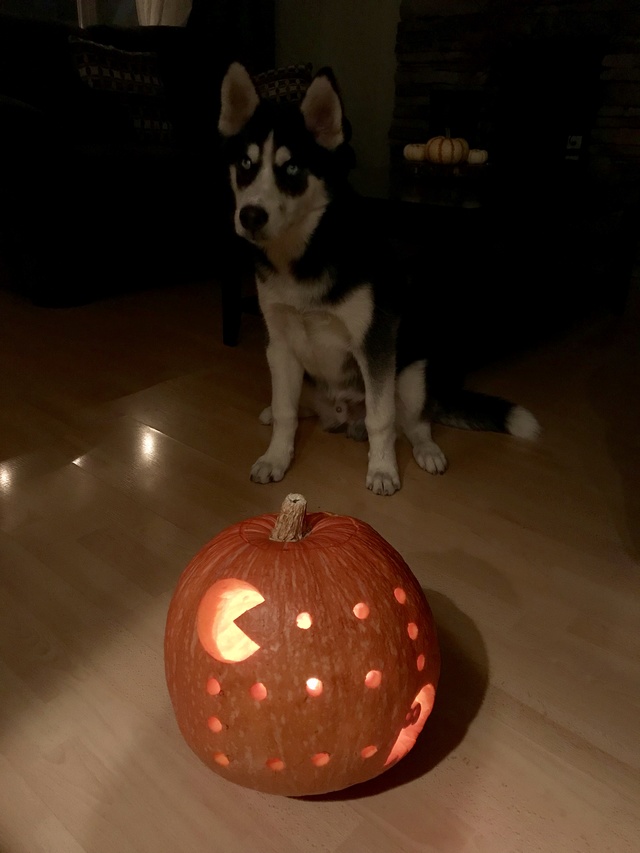 Happy loco halloween!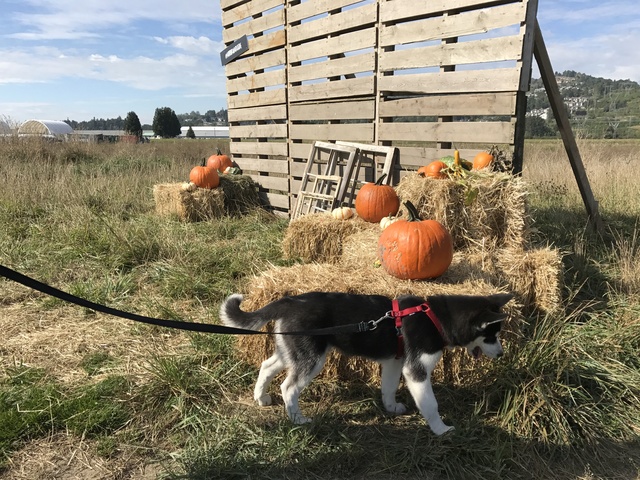 Visiting our local corn maze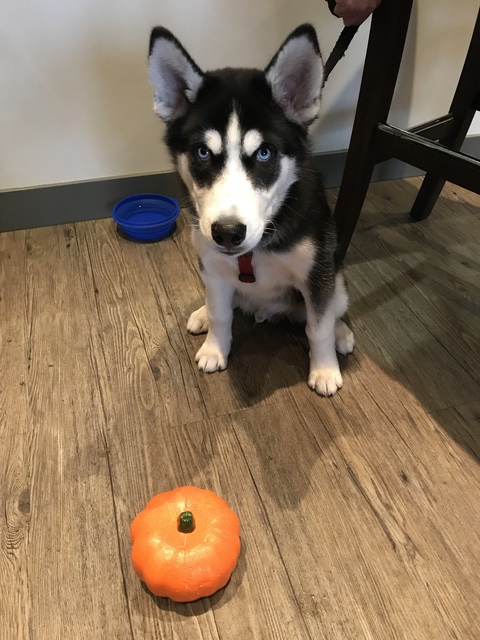 More pumpkin!
DERP