Hi all,
Third thread for the day, I am going to exhaust everyone before my first day here is up.
I am vey unfamiliar with huskies so feel free to let me know that this is just a throw back / normal husky colouring.
However Loki is getting spots, the older he gets the more pop up and the darker they get. At 8 weeks he had four small spots on his leg. Now at 13 weeks, those spots are much darker ( obviously bigger ) and he has them everywhere from his stomach, chest and neck.
As we know nothing about him or his pedigree I am just curious. Not curious enough for a DNA test. Just wanted to see if anyone else has a Husky with spots.
This area has the most concentrated spots. Everywhere else is just one or two here and there.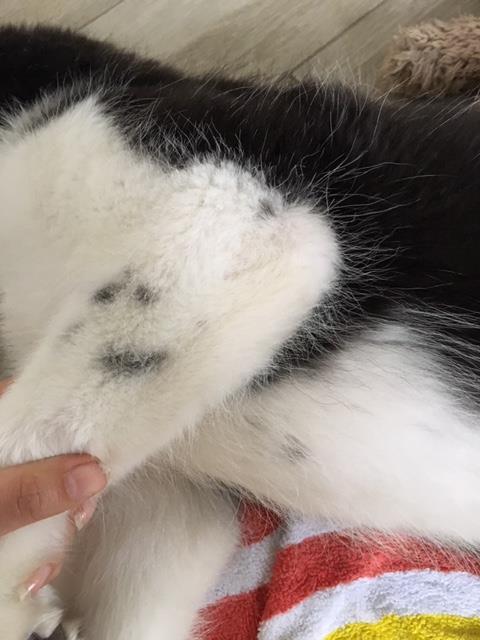 Without going hunting for a better photo this is an example of the same leg at 8 weeks old.