Pool Time! From the first time:
To when he is a pro:
Oh, and this is what happens after I shower (thank goodness I close the door!):
Even as a pup he loved car rides:
And he loves his best buddy Mac (pit bull/lab X):
My FIRST baby couldn't believe how our baby boy has grown:
And that was before he REALLY starting getting big!
Rogue REALLY loves his (ahem...OUR) bed:
And I HAVE to include his favorite sleeping position (bed NOT required):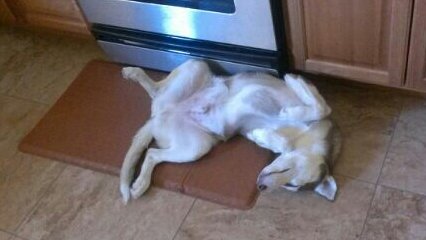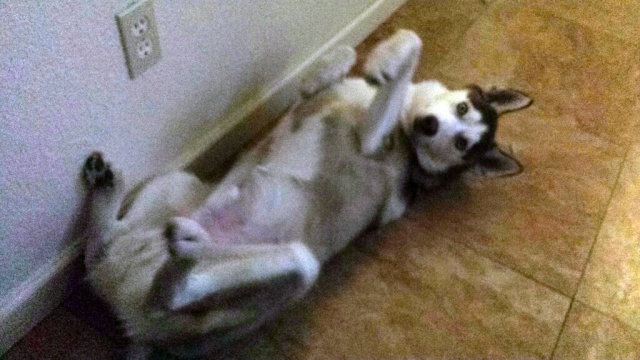 Then there is the day he was Too quiet for too long:
And a bath is NOT a punishment or deterrant for him: